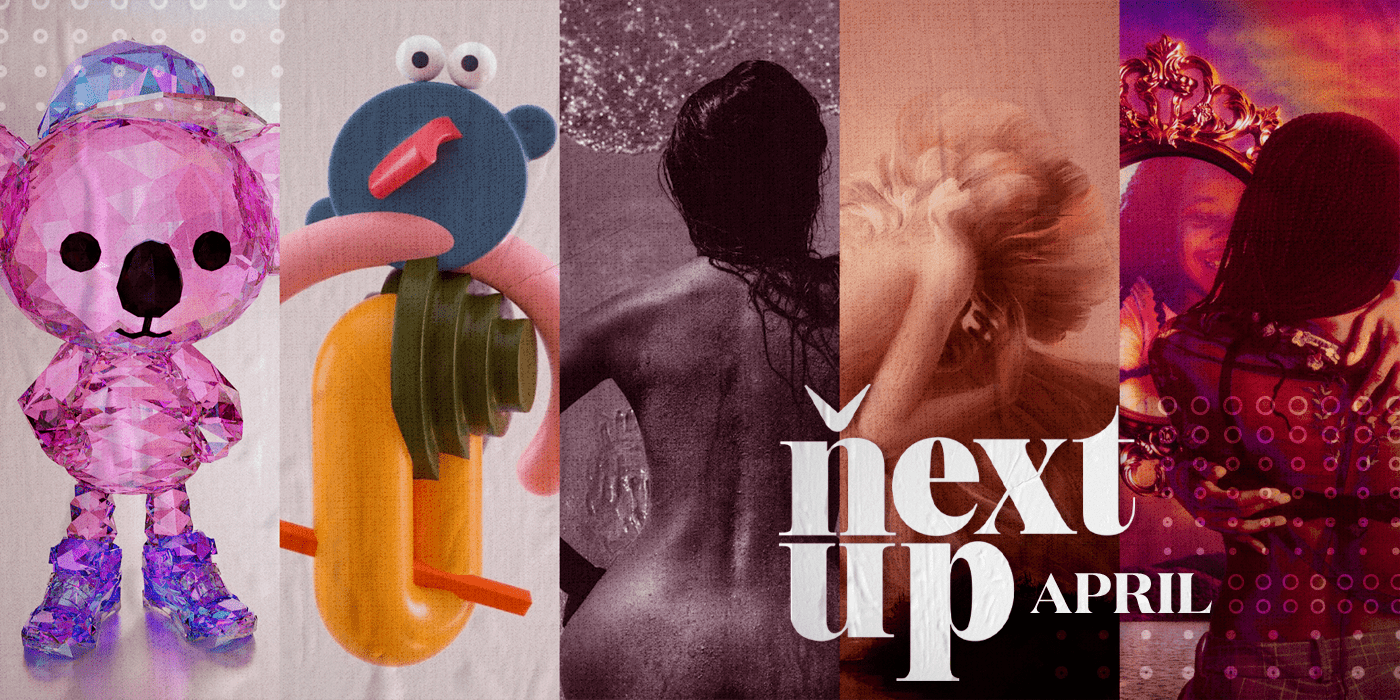 In 2021, we witnessed the birth of a new creator economy on the blockchain. Since NFTs took center stage, artists have achieved NFT superstardom, billion-dollar brands have been forged in the span of a few months, and lives have been utterly transformed time and time again. Yet, the most inspiring thing about the NFT space is the number of artists of all creeds and mediums that have found community and support by embracing this technology.
In keeping with our mission to empower creators, we present Next Up — our monthly franchise dedicated to showcasing rising artists. In our March edition, we've curated a list of five ascendant talents who are poised to make significant waves in 2022.
Goldweard
Goldweard is a 3D artist who rose to prominence after teaming up with Nifty Gateway for the release of possibly the first-ever large-scale gas-free PFP drop, Crystal Pops. Prior to the collection, the UK-based artist had released a wide array of 1/1s and collections featuring his unique 3D crystalline style. Having returned to Nifty Gateway recently for a cryptic, skeleton-themed drop, Goldweard is now continuing expansion efforts for the quickly growing open-world game of the Crystal Pops metaverse.
Iman Europe
Iman Europe is an LA-based songwriter, singer, lyricist turned crypto-artist who has been blazing a trail through the music NFT landscape. Known for both her captivating voice and the depth of her lyricism, she has continued to solidify her unique mix of R&B, soul, hip-hop, and electronic production across the blockchain. Having garnered millions of plays across streaming platforms, Iman is a testament to musicians building their own personal brands from the ground up in Web3.
Jenni Pasanen
Jenni Pasanen is a multidisciplinary artist who has quickly become known for her highly-detailed GAN (generative adversarial network) NFTs. Through a mix of AI coding and her own general creativity, Pasanen hopes to create a new medium where machines and humans can unite as one to create both fascinating and unprecedented digital works. Her pieces can be found on a variety of marketplaces both the Ethereum and Tezos blockchains.
We had the opportunity to ask Pasanen a few questions about NFTs and her artistic process.
How did you first become interested/involved in NFTs?
I was introduced to NFTs by a friend over a year ago. It led me to do some more research and gather all the info I could find about NFTs and I was completely hooked immediately! I followed the NFT movement from the sidelines for a moment before minting my first series in March of 2021.
How would you describe your art? What's your process like?
I could say every piece is a piece of me, captured by painting on a canvas of unlimited possibilities. I create my pieces by combining GAN with digital art. My all-time favorite tool is ArtBreeder, as the choices in-app are so limited, every image you generate is a complete surprise.
For me GAN is a tool, it works like the paint and the inspiration for my pieces. We create our own reality from what we have lived through, which leads us all to see different things when generating GAN pieces that resemble familiar but unknown shapes, shades, and colors. Creating pieces this way you could say there are no limits.
Do you have any drops/collections on the horizon we should keep an eye out for?
In April, I have two new drops on the Ethereum blockchain. There is also a special one-year anniversary drop of 0000AI currently happening on Tezos, which will be closed on April 7. Normally pieces for this series are dopped weekly. Also very soon another piece for my Mask Obscura series will be revealed on MakersPlace.
Lucas Zanotto
Lucas Zanotto is an award-winning designer, animator, and art director based in Helsinki. He has worked with a wide array of crypto artists and projects and is notably the creator of the influential Mood Rollers collection which helped pave the way for the Random Characters Collective team to launch the ever-popular Invisible Friends. Aside from minting and selling whimsical 3D animated 1/1 and editions NFTs, Zanotto spends his time working on children's content for his own company YATATOY.
Meg Bat
Meg Bat is the moniker of photographer turned crypto artist Megan Batson. Over the years Batson has become known for sensual photos that illustrate her passion for helping women to feel empowered in their skin. Through her coveted 1/1s to her widely held edition pieces, Batson aims to onboard women from all backgrounds to the NFT space to collaborate and "create beautiful and empowering art."
We had the opportunity to speak with Bat about NFTs and learn about her secret upcoming drop.
How did you first become interested/involved in NFTs?
My best friend/muse, Kara, called me and told me about them. Her boyfriend is into crypto and he saw it as something that we could both do. So we spent over a month on Clubhouse learning about NFTs every single day. We made friends in the space and both eventually minted our first NFTs last March.
How would you describe your art? What's your process like?
I'm influenced by the works of the greats like Helmut Newton, Herb Ritts, Peter Lindbergh, and Slim Aarons. I get most of my inspiration from travel, nature, light, and appreciation of the female form with a fresh perspective showcasing the power and strength that a woman holds.
My process changes depending on where I am and who I'm photographing. Sometimes it's just moments captured hanging out with friends and other times I work with mood boards, teams, and props. I really enjoy capturing unplanned moments. Even when a shoot is planned, I find that the energy of the in-between moments contains the most authenticity.
Do you have any drops/collections on the horizon we should keep an eye out for?
I have a few projects that I'm working on right now that I'm very excited to drop, but keeping everything a secret for now. After nine years in LA, I've decided to put everything in storage and spend the next chapter of my life traveling around the world and creating along the way.